Links
Here are some places I consider worthwhile to go. And some places that I'd be killed if I don't put in links to.


The Lurker's Guide to Babylon 5
No better place to go for info. Maybe it's just a rumor, but I heard JMS himself would go there for little details. Highly detailed descriptions of... just about everything on the show.

The Down Below Archive
Sound archive. Best place for B5 multimedia since ISN video archives closed.

The Station
Another official B5 page. Chat, store, etc.

Home of the Shadow Touced
Well except for being my my friend, Aris is also a darn good writer. I highly reccommend her writing, and there's lots of it. B5, Gargoyles, Newsies, and I hear there's some X-Files in progress.

Merlin's International House of Nuts
For fanfics of just about any show, and insane yet extremely well done crossovers, I can't think of a better place to look.

Web Site Number 9
MSTings! Get your MSTings today!

The Sci-Fi Vine
A very friendly SciFi fans community.
Sandwich.Net Internet Services
Sandwich.Net provides high-quality e-mail, UNIX shell, Web hosting, and DNS services. They host this nuthouse so I have to put in a link.
JihadWeb[tm]
These are the people that feed my insanity. And they have a good cause going, too.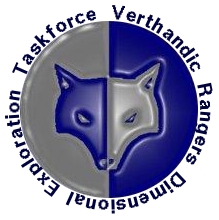 The Verthandic Rangers
Another Jihaddi site - one of the two organizations I'm a member of.
Jihad Praxeum Veneficus
The other one I'm a member of...
Arsenal's Rifts Campaign-Home of the North Star Company
Rifts is the role playing game we play. This page is dedicated to a campaign we had running for over a year.
The Dilbert Zone